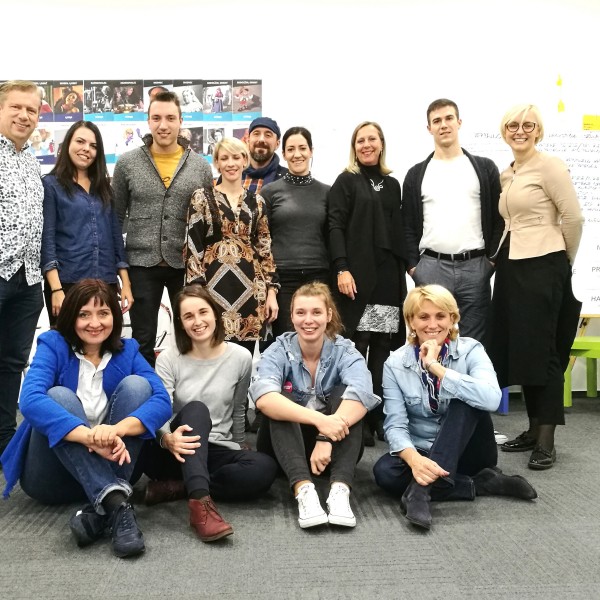 Integral Coaching ICF -ACSTH certificate for professional coaches
We are happy to announce that we will host and organize advanced ICF accredited training for professional coaches – Integral Coaching certification run by MCC and Mentor Coach ICF, Sami Bugay in cooperation with The Integral Institute KA Danismanlik and Integral Coaching & Leadership Slovenia (Povej na Glas).
This certified program is advanced one, consist of 5 modules, 14 face to face days all together.
If you want master your coaching skills, join us.
INTEGRAL COACHING CERTIFICATION - ICF accredited advanced training for professional coaches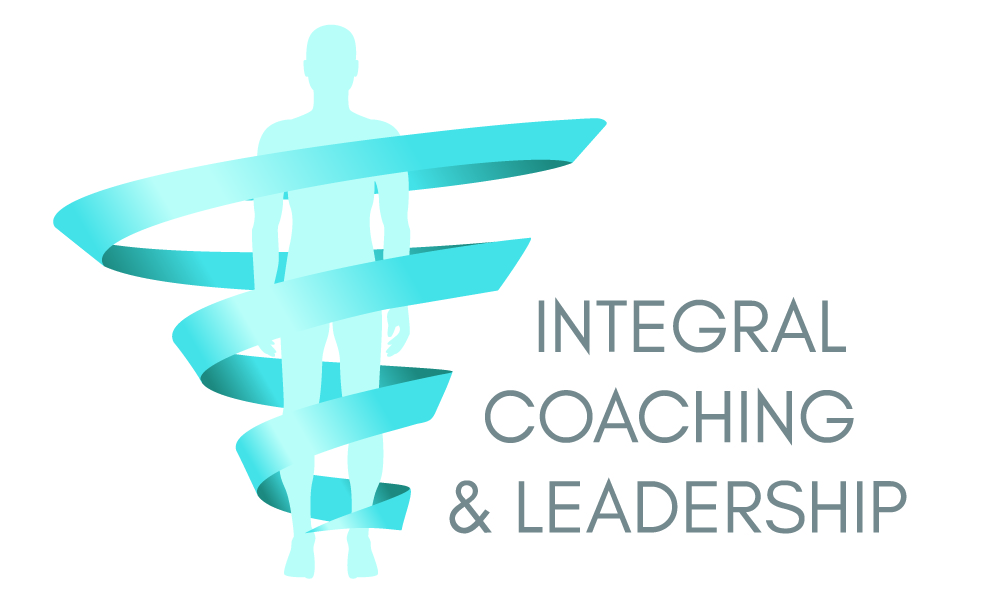 Integral Coaching advanced training FOR PROFESSIONAL COACHES
"The word integral means comprehensive, inclusive, non-marginalizing, embracing. Integral approaches to any field attempt to be exactly that: to include as many perspectives, styles, and methodologies as possible within a coherent view of the topic."Ken Wilber
I.C. Integral Coaching ProgramÔ methodology is developed by Sami M. Bugay (MCC) based on the AQAL Model of Ken Wilber, as an essential part of Integral Trilogy: Integral Coaching, Integral Leadership and Integral Team Coaching.
Why to join this program?
Master your coaching skills in next level and learn from experienced coaches
A powerful and research based methodology grounded in theory, research, and practice
An advanced curriculum of study and practice that includes 15 days of face-to-face learning and enabling further development process for participants
A senior teaching faculty committed to high standards of excellence
Continuous support with the faculty and team
An individual development plan for each participants
Small class sizes and work in subgroups of 3
All-inclusive tuition with no additional fees: all sessions, books, materials, coaching, mentoring, and the certification process
The I.C. Integral Coaching ProgramÔ has been recognized by the International Coach Federation (ICF) as an Accredited Coach Specific Training Program (ACSTP) first phase and (ACTP) (second phase).
As presented Program is ICF accredited, gaining 99units including 15 days training, coaching practice, final exam paper, coaching demonstration and in between modules practice)
Additionally if you continue on second phase (4 webinars, 10 mentoring hours, coaching recording for examination, 60 hours coaching practice gain (ACTP – 136units))
MORE:
After graduating six different coaching schools (CTI, Gestalt Institute of Cleveland, InviteChange, EGCP, Newfield Network, Jungian Coaching School) and becoming Master Certified Coach with more than 7.000 hours of coaching, Bugay concentrated his study on "making of meaning". When he completed the Integral Leadership program by Ken Wilber at Boulder Colorado in 2006, he realized the missing part was the inclusive approach, to embrace enduring insights of paradoxes; and dilemmas of "unconsciousness self", to accept and feed by dynamic creative force of chaos to reach the balance.
Thus, in its most basic, I.C. Integral Coaching ProgramÔ is a methodology to approach any kind of issiue, crisis or dilemma, as it is constituting a whole together with other parts of factors, not omittable or removable. In this context, the distinctive element of an Integral Coach's approach, is to be able to look at different perspective of the "issue" in a coherent way; and also start a journey together with the client, to comprehend all perspectives, create awareness regarding his/her purpose and also internal resources, and to be in action (being) to reach the balance.
In this methodology, Bugay defines Quadrants as the crucial tool to look at and more crucially be able to see. Thus, in use, Four-Dimensional Lens offers a unique as well as humble process to embrace reality.
Program consist of five modules.
Module I: Essentials 7.- 9.2.2020 from (15-20, 9-17, 9-17)
The 3 days Essentials module starts the Integral Coaching journey by providing core terminology of Coaching and Integral Methodology. In this module, the focus is to set the foundation, provide baseline information on Integral Psychology and also compatible with ICF Coaching Competencies, set essential skills in action with excessive coaching practices as well as getting feedback.
Module II: Process 20.-22.3.2020 from (15-20, 9-17, 9-16)
The 3 days Process module focuses on the use of Quadrants- Four-Dimensional Lens as a coaching tool from a Feeling-Mind-Body perspective. The critical learning objective in this module is to move the client from "doing" to "being". Including psychical exercises, participants will be able to look in deep and understand how body, mind and feelings are in a dynamic, cohesive relation by experience. As in all other modules, coaching practices and gathering feedback/supervision sessions are in place.
Module III: Deep Diving 17.-19.4.2020 from ( 15-20,9-17, 9-17)
The 3 days Deep Diving module puts Coach and Client at heart as personalities. Understanding the Coach and Client from an integral perspective, focusing on the value set behind, and using core coaching skills as listening or powerful questions within the Quadrants structure are main topics of the module. Coaching practices and gathering feedback/supervision sessions are also in place.
Module IV: Spirit 29.-31.5.2020 (15-20, 9-17, 9-17)
The 3 days Spirit module starts with our perception of world as coach and human from five elements/five ring perspective; and within this framework provides a roadmap for Coach on how to use the energy generated from inner interactions of elements in coaching practice. Coaching practices and gathering feedback/supervision sessions are also in place
.
Module V: Alchemy 22.-23.6.2020 (9-17, 9-17)
The last 2 days Alchemy module is about putting all base skills, knowledge, learnings and experiences together and transforming into an Integral Coaching Journey. "The Integral Coaching Map" is presented at this stage. This module. with the "trust the process" mindset, encourages participants to use their skills, start "Hero's Journey" and having at hand "The Integral Coaching Map". being not afraid of getting lost.
Trainers
Sami Bugay - Master Certified Coach-ICF MCC and Mentor Coach, Certified Ontological Coach-NCC, Accredited Cultural Transformation Practitioner
Sami Bugay began his career in Nurbil Bilgi İşlem A.Ş., which he was a co-founder. Bugay served in technical and sales/marketing positions before becoming General Manager for his last two years in the company, which by then was among the top 100 in the IT industry.
In 2000, he debuted in the internet industry as one of the three creative minds behind Turkey's pioneering e-commerce site www.baskuda.com, and oversaw the company's integration into another organization as a result of its acquisition. In early 2004, he was a founding member of Enter Profesyonel Bilişim Hizmetleri A.Ş. and the General Manager of the company.
Sami Bugay was introduced to coaching in 2002, and seeing its positive effects and outcomes in his own experience, he attended the first coaching training offered in Turkey. As the Managing Director of KA Consultancy, founded in 2004, Bugay provides leadership and team development advice to individuals and institutions.
Bugay has over 7000 hours of coaching experience, is one of the 870 ICF-approved Master Certified Coaches in World, and also has Registered ICF Mentor Coach and NCC - Newfield Certified Ontological Coach accreditation.
Bugay implemented a project titled "Turkey's Coaches Support Turkey's Entrepreneurs", a joint effort between global entrepreneurship supporter Endeavor and ICF Turkey, which won the "Local Spirit, Global Presence" Prize at the ICF 2008 Conference in Montreal.
Bugay is a lecturer in Alain de Botton's The School of Life in addition to being an entrepreneur mentor and board of overseers member for Endeavor Turkey, the Turkish Period President of ICF (International Coaching Federation) from 2016 to 2018, the author of "ITC - Integral Team Coaching", and program officer and trainer for the international Jungian Coaching School.
Özlem Erten - Professional Certified Coach-ICF PCC, ORSCC, Accredited Cultural Transformation Practitioner
Özlem Erten was born in 1969 in Ankara. She has a degree in Administration from Middle East Technical University. In 1992, she won the UK Chevening Scholarship and obtained a master's degree in International Banking and Finance at University of Southampton, UK.
She started her banking career at Turkish Eximbank in 1991. She worked in Deutsche Bank AŞ for 13 years, where she was ultimately Vice President of Global Markets, and then joined UBS Menkul Değerler AŞ as General Manager and Board Member. She represented her institutions across various national and international platforms. After gaining extensive managerial experience in the banking sector, she joined the coaching community in 2011 to put her knowledge and experience to use.
Özlem is accredited by ICF as a Professional Certified Coach, and was the Co-President of the CTI Co-Active Society of Turkey from 2013 to 2015. She is currently the co-presdent of the Turkish ORSC Community.
Özlem took part in corporate coaching initiatives and international projects in Turkey, and currently facilitates leadership programs for managers at all levels in addition to personal leadership coaching, relationship coaching, team and group coaching, and workshop facilitation.
Jasna Knez - ACC - ICF, Executive and Jungian Master Coach and Master Trainer, Systemic Change Facilitator and Assistant in the program
Prerequisites
Before being accepted into the Integral Coaching course, applicants must have completed course of core coaching competences and foundations in level acc or be registered as acc. Level of studies will be on pcc level (ICF).
After finishing First phase (ACSTH accredited coach specific training 99 units) we will enable you if interest to continue in mentoring program with additional 5 webinars to gain ACTP accreditation.
Program fee
THere are several options for fee options. Choose one.
Program fee 3300,00 € + vat. Payment by modules, paid before module.
Program fee 3135,00€ + vat. Payment in one instalment apply after 15.11.2019.
Program fee for ICF chapter Slovenia or ICF members with 10% discount.
You can choose onlly one option for payment.
Will accept only 12 participants. Program is run in English.